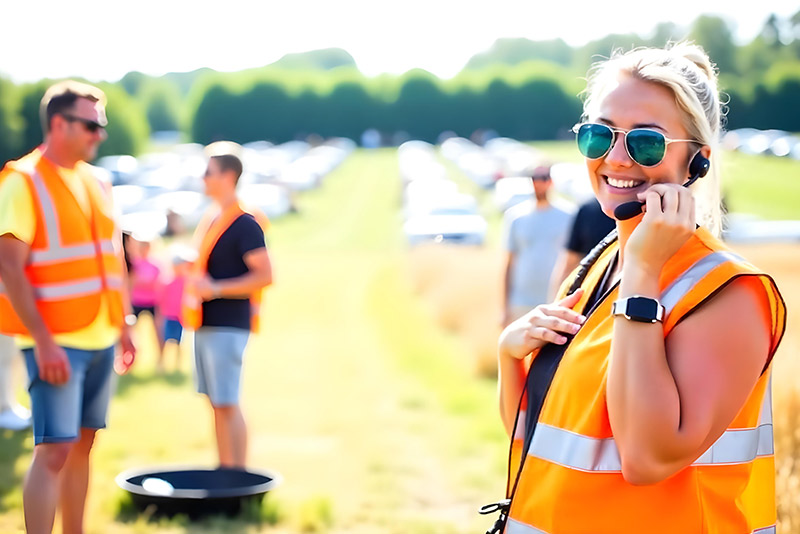 Event Communication Solutions
We are Melbourne based Two Way Radio Hire and communications specialists. Having been involved in all facets of the entertainment and events industry for over 10 years we are well placed to provide our clients with a solution for all their Event needs.
Whether it be a handful of radios through to a large scale multi channel wide area system we can provide you with a cost effective turn key solution.
We can also provide a range of other event communications services including but not limited to traditional wired & wireless communications for theatre, TV & concert, Temporary Event CCTV deployment as well as IT & Network Infrastructure & Networked weather stations.
Our Work
We have worked with some of the largest major events in Melbourne and greater Australia. Below are just some of our key clients:
Royal Melbourne Show
Fathers Day Fun Run – Melbourne
Santa's Magical Kingdom
Sustainable Living Festival
Gymnastics Australia
About Us
Event Communication Solutions are Melbourne based Two Way Radio Hire & Communications specialists. Our unique and tailored approach provides you with the latest in communications technology in both wired and wireless systems. Having been involved in all facets of the entertainment and events industry for over 10 years, our team are well placed to provide every client with a communications solution to fit their needs. We pride ourselves on providing the right solution for your needs with the highest quality and service always in mind. From conferences to concerts and sporting events, we have you covered. See our website for a full list of IT services to assist in making sure your event communications and management is a success.
Short and long-term contracts
Expert consultants to create and build custom solutions
Delivery and implementation of engineered solutions
Pre-programmed and collaborated
Compliant with ACMA frequency licensing and RCM standards
24/7 Customer Help / Technical Support
Years of Live Event Experience
Over the years we have developed a large number of robust digital communication setups around Australia. Previous clients have included the Royal Melbourne Show, Right Angle Events, Motorcycling Australia and the Commonwealth Games. We provide outstanding service and innovative communication solutions that are safer, smarter, reliable and second nature to operate in critical moments. We create operational efficiency while improving safety and security. Our team has a collective wealth of knowledge and experience, equipping us with the skills to deliver customised advice and solutions that will aid your business operations.