WalkieFleet Hire Australia
Event Communication Solutions is proud to bring WalkieFleet to Australia with a locally hosted PTTOC (Push To Talk Over Cellular) solution available for short or long term hire and permanent lease options.
Building on our success in supplying leading Two Way Radio services to all facets of the communications industry we are please to expand our offering to the latest in PTT technology whilst keeping the functionality of a traditional Two Way Radio at the forefront.
Partnering with WalkieFleet software technology ,Telstra M2M data network coverage & TELOSystems PTT hardware we are well positioned to supply the best in radio coverage and reliability across Australia. Contact Event Communication Solutions to discuss hiring a system for your company today.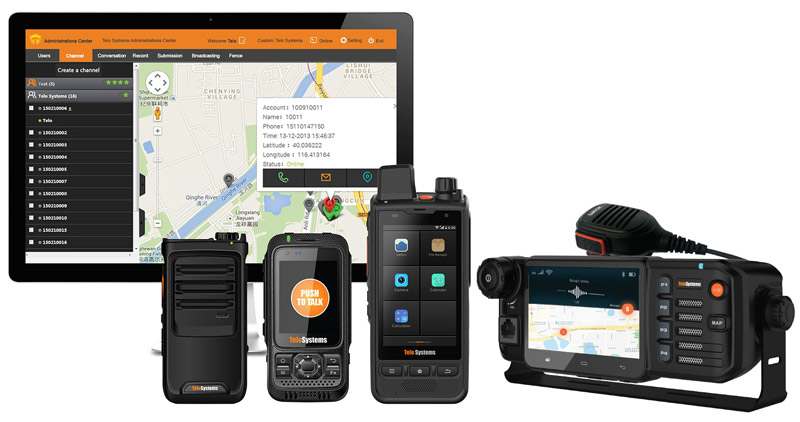 FEATURES
Realtime high quality secure Voice & Video Calls
Scalable and dedicated talk group capacity
Location Tracking via GPS Nationwide
Dispatcher console software with man down, SOS alerts,
Private call & location tracking functionality
Local Site & Wide Area coverage using Telstra M2M network as well as local Wi-Fi based solutions available
Fast & reliable dedicated Australian Hosted Server
Digital Voice & Video recording capability
Realtime DMR integration for existing radio network expansion
Android Phone & iPhone app on your own device
Dedicated radio hardware and accessories available including in vehicle radio.
Live updates over the air to all devices remotely
Equipment available in Australia
APPLICATIONS
Events where wide area coverage is required
Emergency Relief Services
Multi-site events
Large area public events
Bike events
Courier & Transport businesses
Intracompany communications
Construction Site
Major infrastructure builds
Road & Rail management
Council & Government
Fun run event Marathons / Triathlons
Two Way Radios Vs WalkieFleet
Event Communication Solutions is pleased to offer the WalkieFleet PTTOC (push to talk over cellular) system which takes away the traditional restraints that exist in a traditional two way radio system by utilising the 3 and 4G networks to carry the voice traffic. This means the radios can be used anywhere in the world and be linked together seamlessly and effortlessly. Now everybody can have a private conversations and be independent from public operators. WalkieFleet offers the ability to add users and groups who can connect to the server and communicate through SMS text, phone call and video media, as well as GPS location tracking to find each other on the map. A high tech solution for the ultimate team environment.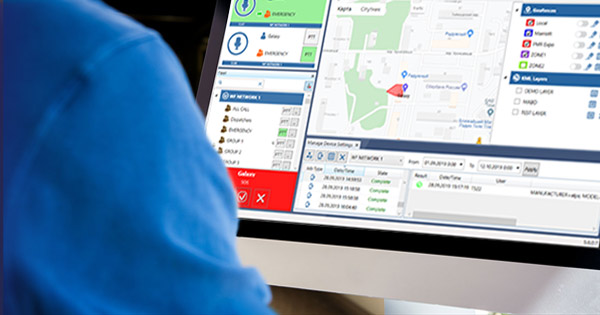 The Ultimate Walkie Talkie
As well as Voice PTT, Video PTT and text Messages via SMS, the control computer can also detect Emergency Man Down alerts, emergency receivers and high priority emergency calls with on-screen SOS button in the mobile client with detailed information. Furthermore, this service offers remote monitoring that allows you to capture voice and image your teams devices and record on WalkieFleet server so you have detailed recording of events and critical situations. WalkieFleet also has a GPS tracking capability to determine the location of your team. A location request can be applied to both a single user and a group via Google Maps or OpenStreetMap.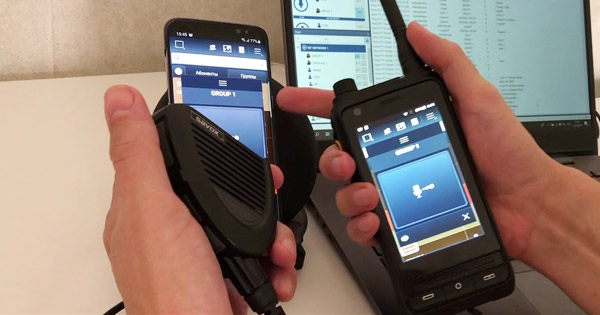 PTTOC (Push To Talk Over Cellular)
Walkie Talkie PTT calls are made just the same as two way radios. Simply press the button to start talking immediately without confirmation from the receiving team member. You have the option of relaying a message to an individual or to the whole group. As well as the traditional call, you can also send real-time visual recording of your surroundings by pushing the video transmit button. WalkieFleet messenger allows real-time exchange of text messages, images and files. The messenger is available for both private conversations between individual users and communication within the group. Contact us via phone or email to arrange a quote today.