Temporary Weather Station Hire
Weather Station Hire
Don't be caught out at your next event by unexpected changes in the weather posing significant risks to the safety of your patrons and staff.
Real time data streamed to your device
Event Communication Solutions has developed a temporary weather station solution that can be easily and quickly deployed at your event site. Using our network and internet infrastructure we can stream real time weather station data right to your phone, laptop or email.
Our temporary weather station hire will allow you to track and report on prevailing weather conditions throughout your event; specifically recording the strength of hazardous wind gusts to confirm it is within allowable limits for occupancy compliance and overall patron and staff safety.
Wind Speed (Anemometer) only stations
Complete weather suite sensor stations
Webpage for remote monitoring and data reporting
Remote power and mounting solutions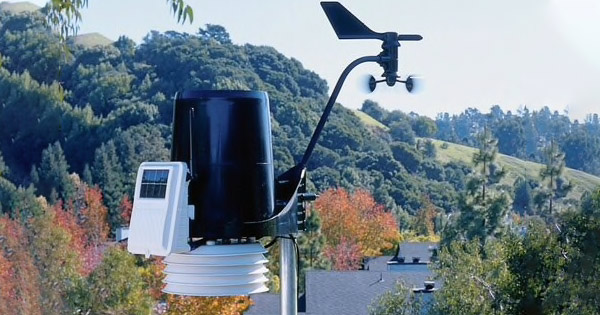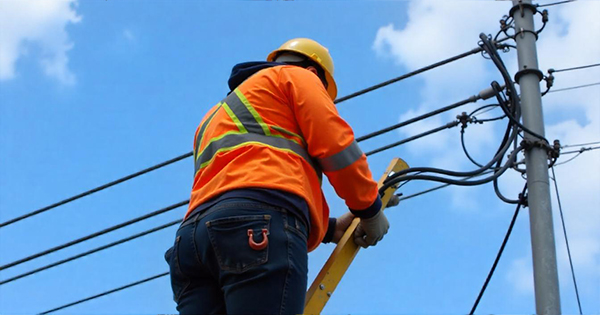 Wind speed and working at heights
Unpredictable sudden wind gusts can be extremely hazardous to crews working at height. When high wind speeds occur structures under construction are particularly in danger of collapsing, posing immediate OHS risks to employees working on or around the site.
Employers Duty of Care
Other extreme weather events including hail and lightning strikes also pose serious risks for employees working outdoors. Employers have a duty of care to cease all external duties when adverse weather conditions strike. When wind warnings are in effect in your area, there are a range of OHS measures you can take to protect the health and safety of your workers. Your 'high wind speed' operating procedures must be in place before, during and after outdoor work occurs.
All employers operating within the construction industry or related sectors should be prepared to stop work or move to alternative duties during extreme weather events.
Weather data at your fingertips
If outdoor work is required on your event site, our weather station hire will allow you to monitor weather reports regularly. Hiring an Events Communication Solutions temporary weather station for your next event might just be the answer you need to easily monitor wind speed direction, strong wind warnings, significant rainfall events and other adverse weather data you need at your fingertips to protect your workers and ensure their safety.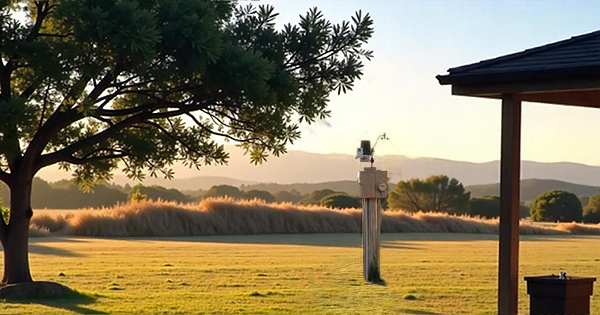 Live Weather Monitoring
At Event Communication Solutions we hire the latest in weather station technology. Our complete weather suite sensor stations include innovative instruments to detect (at programmable critical times during your event), rainfall, temperature and humidity; as well as wind speed and wind direction; and barometric pressure -all the data you need to maintain safe working environment.
On-site data logging
Live weather monitoring can make outdoor venues much safer, allowing event organisers to receive weather updates in real time – second by second, instead of relying on forecasts and warnings. Our live, on-site data logger provides a better basis for you to make informed event decisions.
Mobile applications with programmable alerts
Event Communication Solutions can also set up mobile applications with programmable alerts, to identify dangerous weather conditions so that your crew can act immediately to take action to prevent accidents from happening.
Insurance claims for weather interruption
As well as the benefits of advanced warning of extreme weather events to prevent dangerous situations arising, having an onsite weather station provides you with a detailed log of the weather data allowing you to generate detailed reports to assist with weather interruption insurance claims.
Weather stations for a broad range of applications
Our temporary weather stations have been deployed in a broad range of applications including stage builds, events that require high rise scaffolding; and also exposed, windy field sites accommodating large marquees.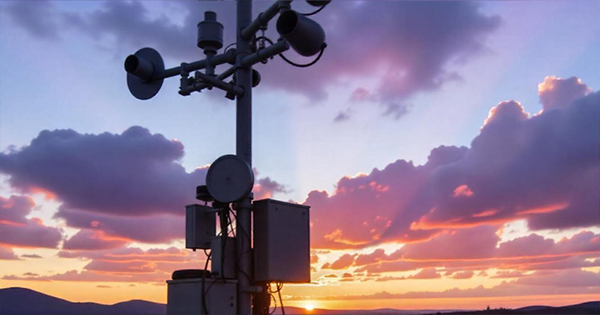 Weather Monitoring at Events
Keeping track of the weather is one of the most challenging aspects to managing your outdoor events.
Your significant outlay in event infrastructure, machinery and equipment; anticipated crowd attendance and hence revenue is generally planned around weather forecasts. Before deciding to delay, postpone or cancel an event due to uncertain weather conditions, several factors must be considered.
Decision support
If your decision is normally based on local news weather forecasts, hiring an Event Communications Solutions weather station gives you accurate on-site weather data to justify your decision. Insurance claims can be handled expeditiously if you have hard evidence to demonstrate that weather conditions adversely impacted the viability of your event. That's why at Event Communication Solutions we strongly encourage you to consider installing an on-site weather station as an integral part your OHS and Event Insurance strategy.
Weather and structural instability
Despite complying with all standards and regulations many temporary event structures and stages, (like cranes), are at risk of toppling over under strong wind gusts. Under excessive wind loading, stages exhibit a combination of structural and mechanical stresses and strains that make them very vulnerable to catastrophic failure. For example, stage wall sheets can turn into sails if they are exposed to significant drag forces that may be capable of ripping them apart; or bringing down the entire structure.
Request an instant quote
Event Communications Solutions on-site wind monitoring sensors can be used to determine if local wind conditions pose a risk to your concert stage. Contact us today to arrange a quote for a temporary weather station to be included in your site Safety Compliance Plan for all of your upcoming events.